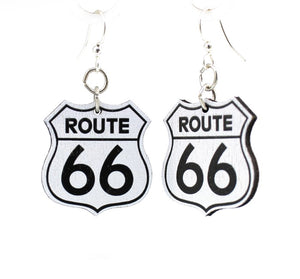 Made In U.S.A
Style # S066
Size 1.0" x 1.0"
Take a trip down memory lane with these historic Route 66 Earrings!
Made from sustainably sourced wood and 90% recycled display cards.
Laser-cut wood that is extremely lightweight
Ear wires are silver-finished 304L stainless steel, hypoallergenic, and enhanced with a new, smooth and consistent electrophoretic coating that resists tarnishing.
Image on Front with Natural wood back
Doubles as an essential oil diffuser! Just add desired oil to natural wood back!