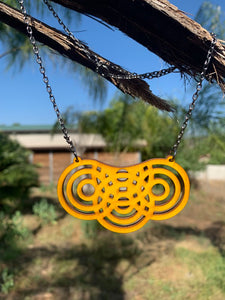 Made In U.S.A
Style #6127
Size 2.8" x 1.6"
Overlapping Circles Necklace
Simple, yet flattering geometric necklace!
Made from sustainably sourced wood and 90% recycled display cards.
Laser-cut wood
Stainless steel chain 16"-18" long (designed to hang on chest as bib style necklace)
Click below for earrings to match this necklace!